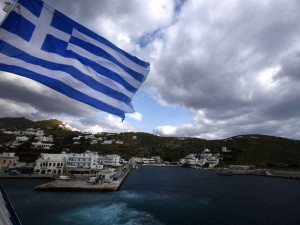 Greek shipowners have recently signed contracts to buy 142 new ships from Chinese shipbuilding companies. The orders, which were signed in April, accounted for more than 60 percent of the recent global orders of Greek shipowners, said the Greek Shipping Minister Kostis Moussouroulis.
The shipping industry, including shipbuilding, is one of the most important sectors for economic and trade cooperation between the two countries.
In the next decade, China will remain an important global exporter and become an increasingly important importer, according to the minister.
Wang Qi, general manager of Shanghai Waigaoqiao Shipbuilding Co.,Ltd, said Greece has become an important client of China's shipbuilding enterprises.
As one of China's major shipbuilding companies, Shanghai Waigaoqiao Shipbuilding Co.,Ltd has built a total of 67 ships for Greek shipowners in recent years, accounting for about 30 percent of the company's output, Wang said.
Greek Prime Minister Antonis Samaras is on an official visit to China since Wednesday to Sunday. Leaders of the two countries have vowed to boost cooperation.